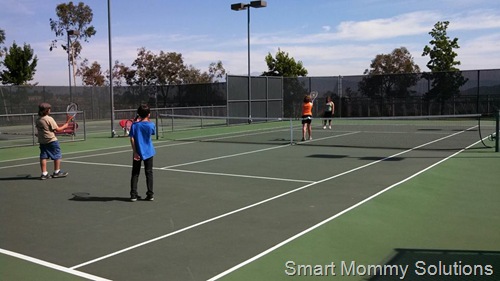 I have just finished my first week of Summer break and I am loving it. I work at a school district, so during the school year I have no time for this personal blog. I see kids and do evaluations for Occupational Therapy, then pick up my kids from school, get homework going, start dinner, then I have to write up reports and enter info in the computer for work. I feel like I am always working or thinking about work (and working on my therapy blog at Therapy Fun Zone). Now that summer is here, I actually have time to do something other than work.
So, all over the blogosphere, there are blogs about activities to keep your young children busy and learning during the summer. They are great, but I have teenagers (or almost teenager). Teenagers don't want to do finger painting and little kid crafts. I am working on writing a therapy book this summer, so I have to spend some time on the computer, and the kids are easily entertained by their own electronic devices, but that is not good for them to spend all of their time hooked up to their electronic brain drains.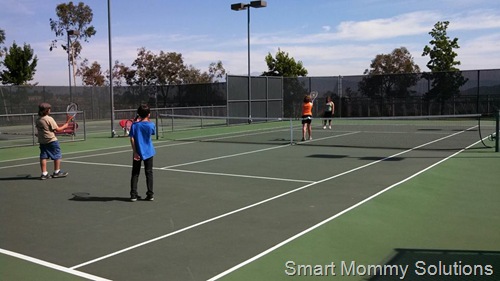 My solution:
I am working out a schedule of activities for each day of the week. There will still be plenty of time for me to work on my book (I think), but we will have something to do each day (other than the cleaning and purging of clutter that I want them to do).
Daily activities:
physical activity (jog, walk, hike, bike ride, swimming, tennis, etc.)
math workbook (for my son)
Household activity (clean room, purge something, make bed, pick up things, etc.)
Read a book (I have to clarify book because internet sites don't count. Kindle does though)
Weekly activities:
Tennis Tuesday
Swimming at grandparents
Scrapbooking/photo editing class (taught by me)
Summer art class at our house (taught by my mom who used to be an elementary art teacher)
Field trip day (go to the archery range, beach, zoo, wild animal park, friends' house, museum, mountains, etc.)
I think that this schedule will fill our time with good activities while still leaving plenty of down relaxation time. I also have some household projects that I want to work on, so need to leave time for those.
https://ishyandtolo.com/wp-content/uploads/2013/06/tennis-tuesday.jpg
281
500
Tonya
https://ishyandtolo.com/wp-content/uploads/2016/11/cropped-ishy-and-tolo-logo-wide-copy-2-2.png
Tonya
2013-06-17 05:00:00
2019-06-15 19:04:06
It's Summer and It's Awesome