The Guinea pigs have a nice big cage in the family room, which you can read about here. I thought that it might be nice for them to have a big cage outside so that they could enjoy the out of doors without fear of being eaten. I also wanted a safe place to put them while cleaning their indoor cage, and figured if they spend part of the day outside when the weather is nice, that will be less poop and pee in their inside cage. It took me a couple of weeks to make the whole thing, and I made it out of the same material as the indoor cage, the cubes and coroplast, but I put a roof and coroplast sides on this one.  You can find the cubes
on amazon, and smaller pieces of coroplast
too.
Here is the finished cage.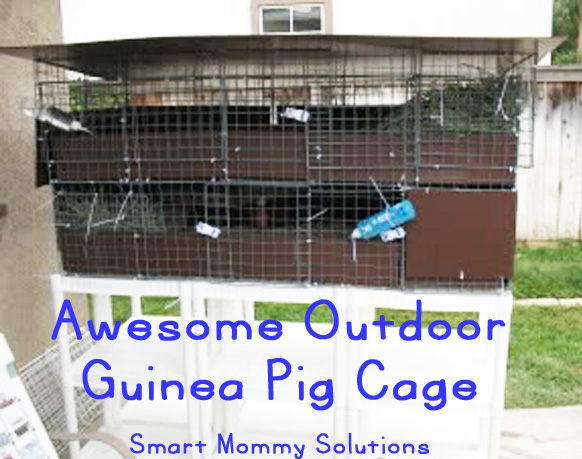 The cage has two levels with doors in the front both on the bottom and the top, and a door in the back where the ramp is so that the guinea pigs can't just sit on the ramp to keep from being taken out.  There is a hay rack on both the top and bottom levels and water bottles on both levels.  I covered the ramp with rubberized non skid drawer liner so that it would be both washable and easy to walk up.
Here is the cage while I was working on it.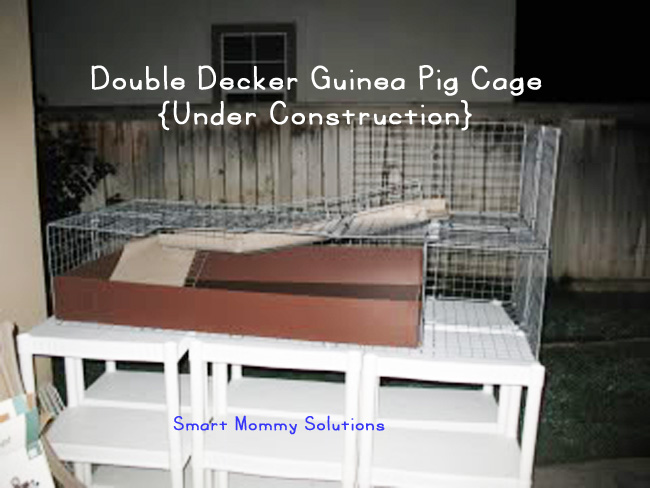 The cage is huge and serves a great purpose.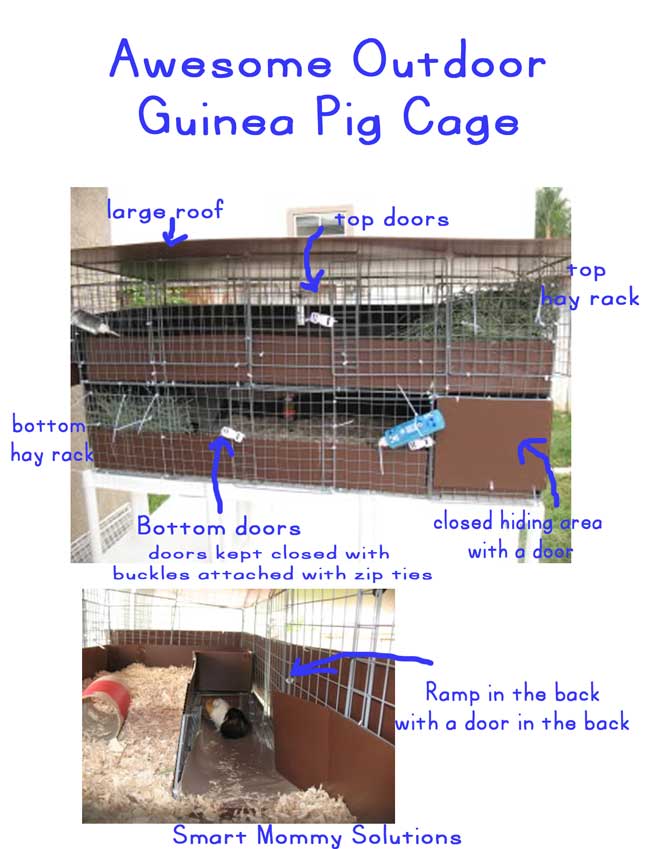 It was fun to make, and I wish that I had taken more pictures of the process.  Quite a design masterpiece if I do say so myself.
https://ishyandtolo.com/wp-content/uploads/2008/10/outdoor-guinea-pig-cage.jpg
459
582
Tonya
https://ishyandtolo.com/wp-content/uploads/2016/11/cropped-ishy-and-tolo-logo-wide-copy-2-2.png
Tonya
2008-10-04 12:23:00
2008-10-04 12:23:00
Outside guinea pig cage