Jump to recipe
This recipe was changed and updated 7/12/2019. It has less sugar and more spice to it.
I am not a fan of spicy, but I do love a great melding of flavors. I love a salsa that I can scoop a big hunk of and eat it on a chip. if it is too spicy then I can only dip the end of my chip in and hope I don't die. There is a restaurant that we go to in the mountains near Arrowbear that has the best salsa, and this summer I decided that I wanted to eat that salsa more often so I worked on replicating it. My son had no faith in my ability to make any salsa that he would like, so he taunted me until I proved him wrong. It is not truly the same as the restaurant salsa, but it is so delicious that no one cares any more. My son calls it butter for chips, so that is what I named it. It is truly addictive.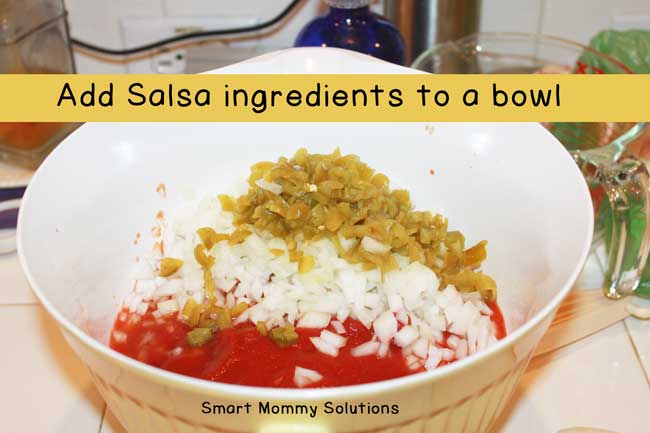 It is not difficult, and only requires a small amount of vegetable chopping. The secret addictive ingredient is sugar I think and the blend of the sweet, salty and spicy together is just so good. This is a very mild salsa that you could eat with a spoon (but it is much better on chips).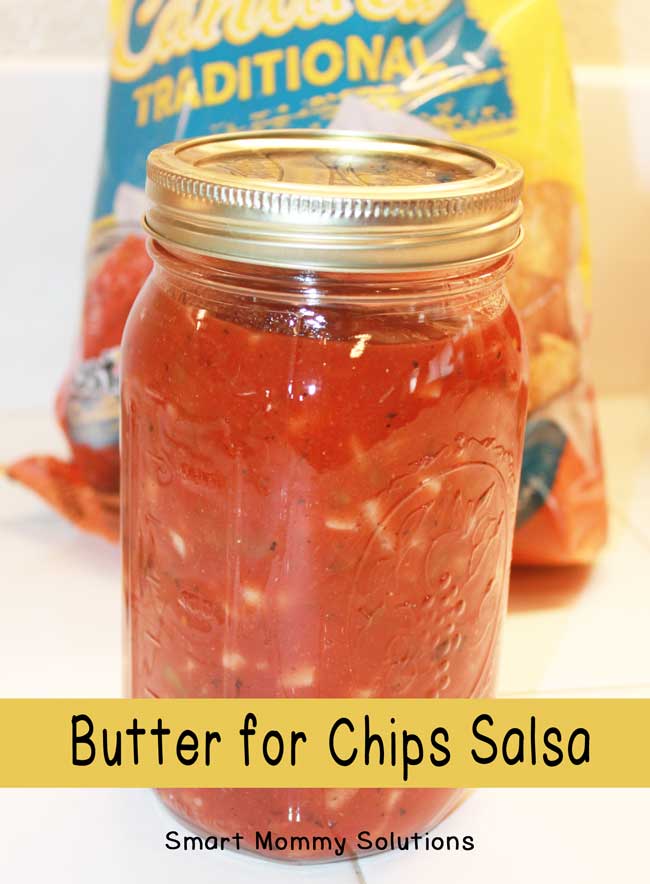 Ingredients
2 medium cans of fire roasted chopped tomatoes (chopped finer)
1 tiny can of tomato paste
2 small can of mild diced Ortega green chilies
1 1/2 to 2 sweet onion chopped
1/4 cup of sugar
1 tablespoon of lemon juice
½ teaspoon of garlic
½ teaspoon of pepper
¼ teaspoon of salt
Fresh cilantro chopped
more salt, pepper and garlic powder to taste
Instructions
In a small bowl, mix the tomato paste with water until it is the desired base consistency for salsa. Pour the paste water mixture into a large bowl with the chopped fire roasted tomatoes and green chilies, including the juice/liquid. Add all of the ingredients and mix. Add more spices to taste.
I use a stick blender a little to lessen some of the chunks.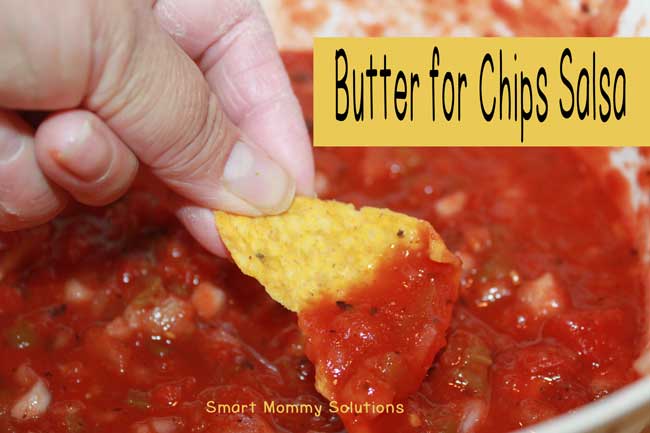 Save
Save
Save
Save
https://ishyandtolo.com/wp-content/uploads/2016/09/butter-for-chips-salsa.jpg
433
650
Tonya
https://ishyandtolo.com/wp-content/uploads/2016/11/cropped-ishy-and-tolo-logo-wide-copy-2-2.png
Tonya
2019-07-12 19:00:35
2019-07-13 02:02:28
The Best Sweet and Yummy Salsa